The Science of Alpaca Fiber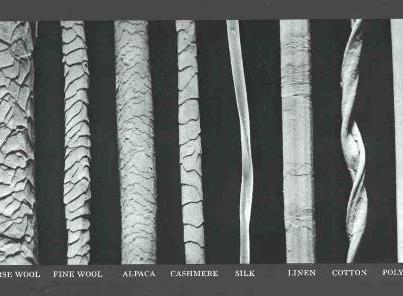 All Camelids generally boast a lower fiber scale relief than most other fiber bearing animals. Scales, formed as the fiber grows, create microscopic edges that have a significant impact on how the fiber feels to human touch. When magnified, the importance of the scales becomes crystal clear: the lower the relief, the smoother the hand. This is where alpaca fiber shines. Both Huacaya and Suri alpaca fiber have a lower scale relief than sheep's wool and many other fibers. This gives fine grades of alpaca a smooth texture more suitable to producing luxurious, next-to-skin garments.
At Applewood Lane, our goal is to produce elite fiber. That's why we've started with excellent genetics and are committed to moving the breed forward one animal at a time.
What Makes Alpaca Fiber Special?
•    ALL FIBER USABLE
•    SOFT
•    LOW PRICKLE FACTOR
•    MOISTURE-WICKING
•    NON-IRRITATING
•    HYPOALLERGENIC (reported to be)
•    NON-TOXIC
•    RESISTANT TO UV RADIATION
•    WATER REPELLENT
•    DURABLE
•    DRAPES WELL
•    DOES NOT PILL
•    WARM AND INSULATIVE
•    RESISTANT TO DIRT
•    HYGROSCOPIC
•    BLENDABLE
•    LIGHTWEIGHT
•    AFFORDABLE
•    PRACTICAL
•    SILKY, LUSTROUS TEXTURE
•    COMES IN MANY NATURAL COLORS
•    FELTABLE
•    LITTLE STATIC
•    FLAME-RESISTANT
•    DURABILE, TENSILE STRENGTH
•    LUXURIOUS
•    WRINKLE RESISTANT
Common Fibers Blended with Alpaca
Alpaca and acrylic – adds durability and machine washability
Alpaca and wool – gives alpaca more elasticity
Alpaca and silk – silk adds a luxurious sheen, fine gauge and elegant drape
Alpaca and bamboo – decreases fiber variation, adds durability and crispness
Just 10-20% of bamboo fibers creates a binding agent for alpaca fibers and decreases fiber migration and pilling.
Alpaca and cotton – lends lighter weight for warmer weather wear